Music Event 08/03 "Twendee By Nights – Lời Chưa Tỏ"
"A beautiful woman, a great friend, and a wonderful mother". 
Women, the beautiful half of this world, are not only friends who are willing to share with us the joys and sorrows of life, but also great collaborators who always accompany us and share their thoughts with us. They are also diligent and responsible grandmothers, mothers, and wives, always taking care of our family's happiness.
Women are often associated with the term "weaker sex", but they always know how to combine their outer beauty and their inner beauty to transform it into the power to help them shine in all areas, from their personal careers to household chores. Therefore, the beautiful half of this world deserves to be cherished and loved more.
However, it seems that it is still not enough to express our gratitude for the love and care of our grandmothers, mothers, sisters, and wives who have sacrificed their whole lives for us… Therefore, in March, Twendee held the first issue of Twendee By Nights, a music event with the theme "Unrevealed Words…" to pay tribute to women and girls who have always been silently devoted and made Twendee what it is today. These beautiful roses are an integral part of the great Twendee family.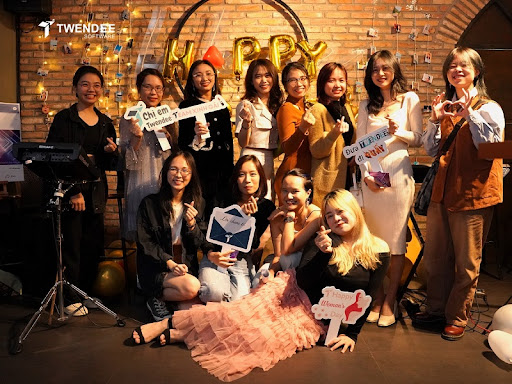 The beautiful roses of Twendee
Within the framework of the event Twendee By Nights: Unrevealed Words, Twendee-ers, and guests had the opportunity to listen to the wishes, be fluttered by the sincere and profound lyrics, and shares that Twendee-ers wanted for the other half. Besides, the band's presence and the enthusiastic response of all participants also brought melodious melodies and an extremely vibrant atmosphere to the event.
The event "Twendee By Nights: Unrevealed Words" not only brought Twendee members a variety of emotions but also created many memorable memories. Hopefully, in the days to come of your youth journey, beautiful memories with Twendee will be a part of your heart.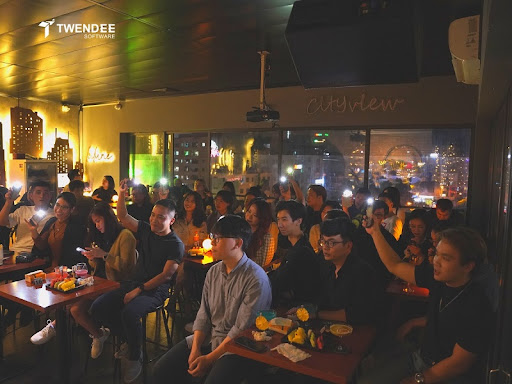 Thank you to all Twendee-ers who took the time to participate in the event "Twendee By Nights: Unrevealed Words"!
Once again, let's enjoy Twendee's moments together!