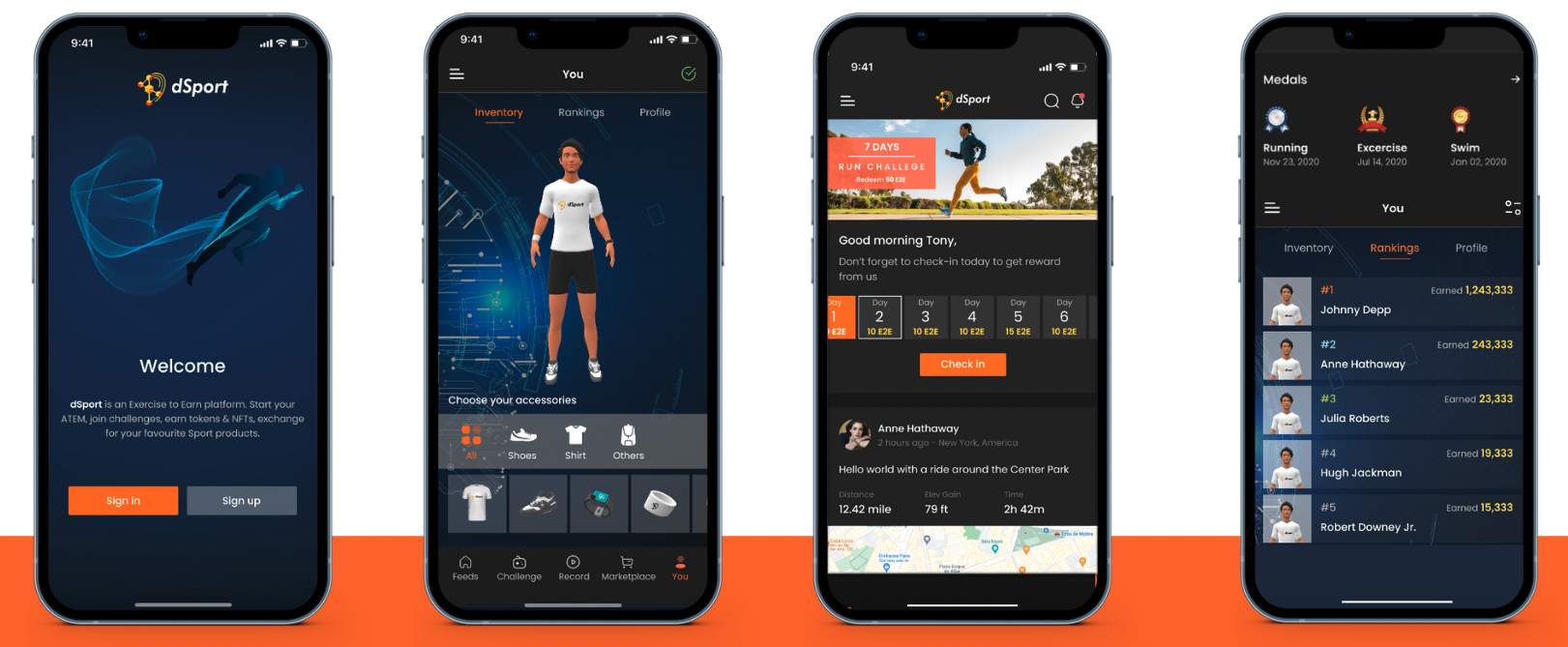 dSport
dSport is a web3 lifestyle app motivates people to exercise to earn with gami-fi & social-fi features. More than M2E, dSport creates Walk – Run – Cycling – Swimming – Other exercise challenges for all enthusiasts to join & get awards. 
dSport is also the first event exercise to earn in Vietnam with an exclusive Samsung partnership on a fitness wearable. 
Clients
Twendee x Samsung partnership
Category
Blockchain, NFTs, Ethereum, Crypto Wallet, Software Engineering
Our Similar Completed Projects
Tell us about your project
Send us a message and we'll get back to you as soon as possible.