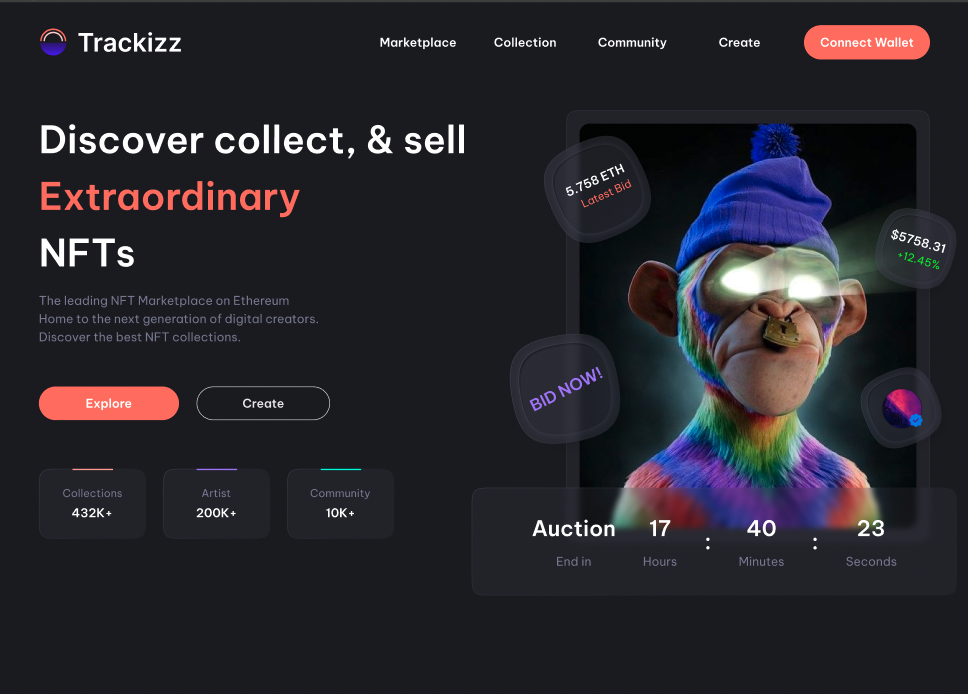 NFT Marketplace
NFT Marketplace is one of blockchain product developed by Twendee Software. This product uses to keep your NFT collection & discover new assets for the digital marketplace for crypto collectibles and non-fungible tokens (NFTs). 
Category
Blockchain, NFTs, Ethereum, Crypto Wallet, Software Engineering
Our Similar Completed Projects
Tell us about your project
Send us a message and we'll get back to you as soon as possible.