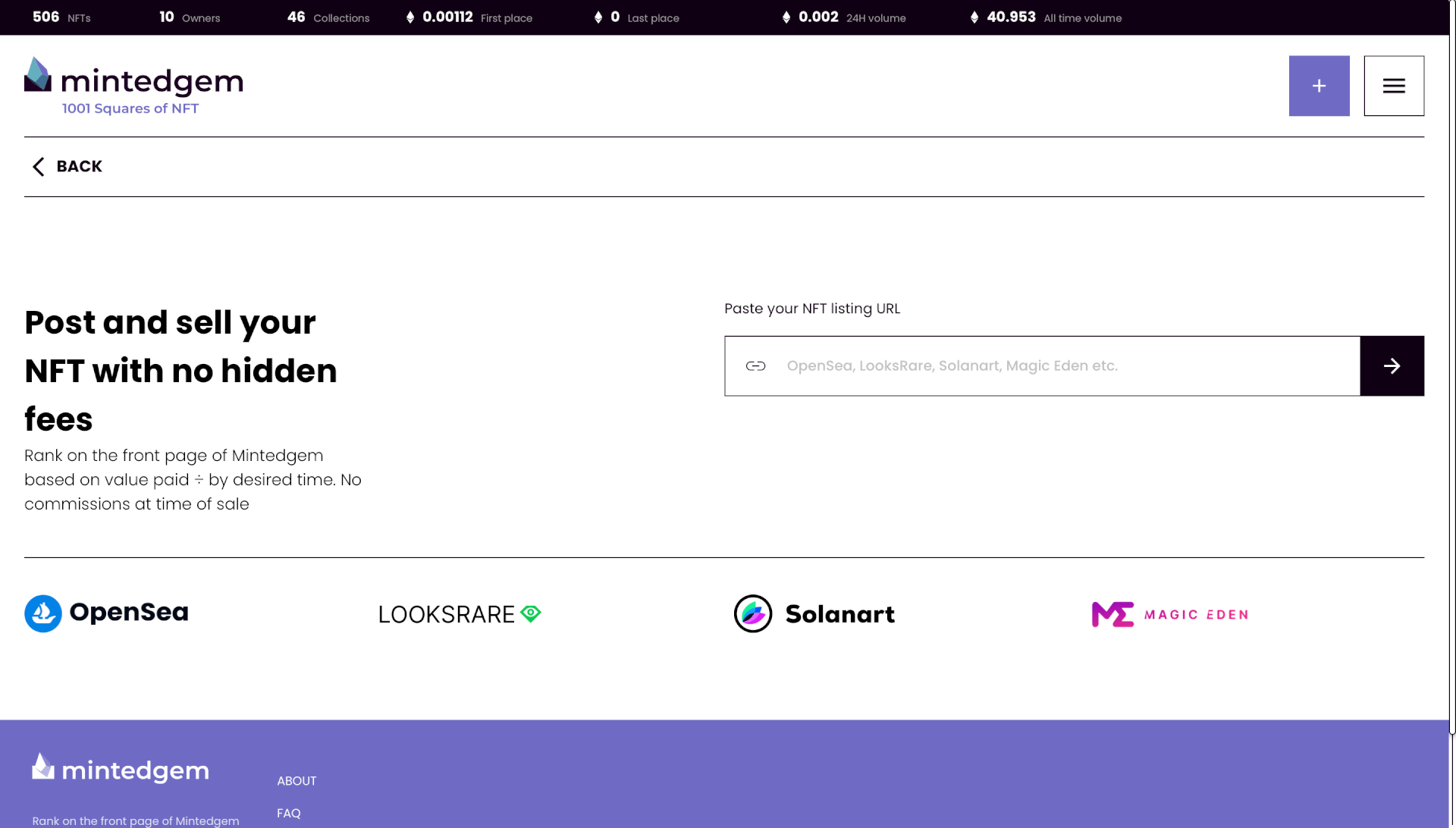 MintedGem
A platform to provide 1001 squares for NFT owners to advertise the sale of their NFTs. None of the NFTs are sold on MintedGem. Each result is a link to a third party NFT marketplace listing like an item on OpenSea.io or Solanart.io.
Category
Blockchain, NFTs, Ethereum, Crypto Wallet, Software Engineering
Our Similar Completed Projects
Tell us about your project
Send us a message and we'll get back to you as soon as possible.